Basically what I would have bought this month if I wasn't poverty stricken.
This dress probably won't be to everyone's taste but I'm seriously in love with it. I'd like to get back into the habit of wearing dresses during the day and what better way to begin than with this work of art? The print reminds me of the prints seen in the D&G A/W collection this year which many of you know I'm obsessed with and it also has Baroque influences which is another huge trend for this season. At $36, it isn't even expensive in the slightest but with grad/moving out I haven't had any money to buy clothes but any surprise windfall will result in me owning this dress...watch this space.
I love the signature Lulu Guinness doll face and I think it works best on a box clutch. One side features the eyes open and the back has them closed with a teardrop. It's too cute, I need it.
I don't see how I could have managed to buy another leather item without having to convince my mother that I'm not a dominatrix that is going to be traipsing around in head to toe suits of it as soon as I've escaped back to Dublin. For the record, that isn't my plan but this skirt is an absolute beauty and we all need a little Lagerfeld in our life.
I want this for parties in my new house because I always forget to take pictures with my camera.
5.Candy Heart Charm Necklace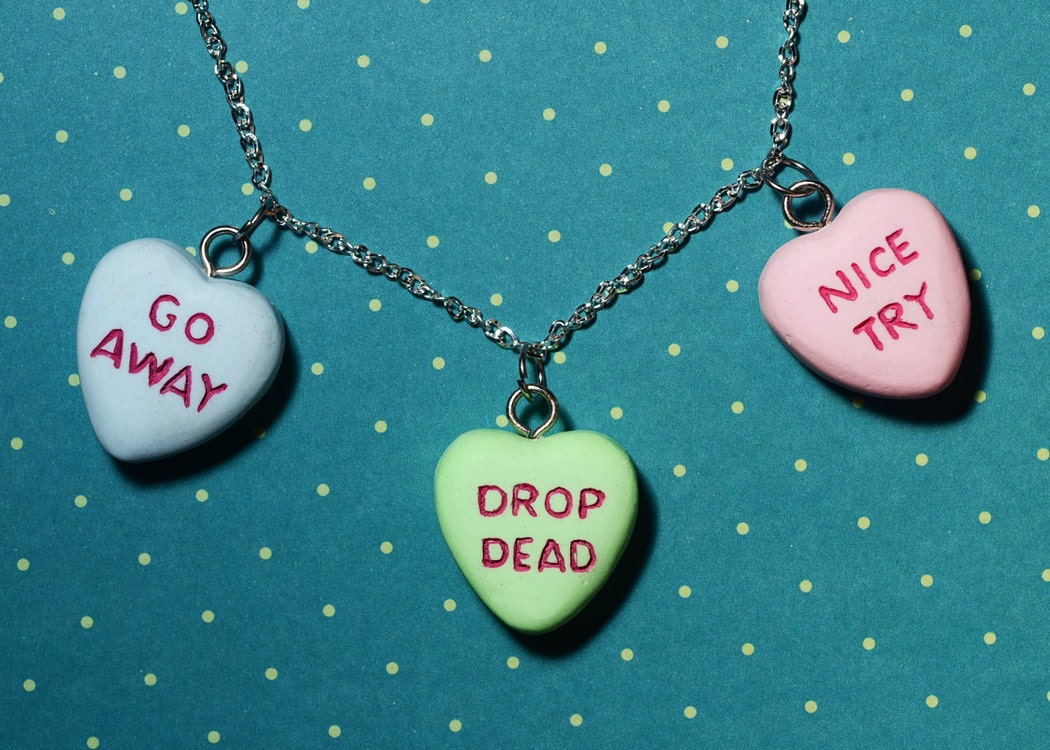 I could spend hours browsing Etsy and recently came across this necklace. I like to think it reflects my personality pretty well. Does anyone think the actual Love Heart sweets have gone very tame?
I've been overwearing my Vans, I need something brigher to lighten up all the dark colours I'll be wearing this season. Plus I've always been a sucker for polka dots.
One can never have too many novelty printed skirts.
I'm moving out this week and if my college experience last year has thought me anything it's that I'll be once again living in fear of getting a gas bill because I've spent all your money on drink so instead I'll be freezing your ass off in a onesie and 17 pairs of socks during Winter. I think of this as a necessity.
It's shocking how I don't already own this. Christmas, definitely.
wow.
thanks for reading, have you bought anything nice this month?